Gala Opening of Larger than Life Sculptures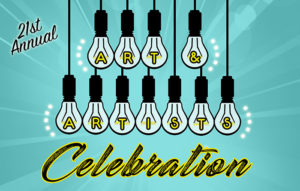 Please join Franconia Sculpture Park's artists, staff, and our thriving community, as Franconia hosts its 21st Annual Art and Artists Celebration on September 23rd, from 11 AM to 6 PM. This event serves as the gala opening reception for the new sculptures created in 2017, offering opportunities all day to satisfy your artistic curiosity and participate in family art-making. The event is FREE – parking is $5 per vehicle, and there is a nominal fee for some activities.
The hard work of Franconia's 2017 resident artists pays off when festival time rolls around, as it serves as the official opening reception for all the new sculptures created this year. Here you will experience raw creativity writ large over Franconia's 43-acre landscape. From iron castings to monumental works 35' tall, the combination of a relaxing atmosphere and dynamic art, not to mention unlimited photo ops, makes for a truly enjoyable day.
Come early, stay late!  11 AM to 6 PM.  The 21st Annual Franconia Art and Artists Celebration is the perfect destination on a beautiful fall day in the St. Croix River Valley.
Here is the schedule of live entertainment in Franconia's Earthen Amphitheater:
12:00pm – The Jags: Local Teen Rockers.  The band has played at such venues as The Dalles House, Saint Croix Falls Overlook, Coffee Fest and most notably at Summerfest, the world's largest music festival.
1:15pm – Platypusis a youth rock group from Minnesota. They perform rock-n-roll covers as well as original music written by the band.  Their music is Inspired by The Clash, Devo, Green Day, The Ramones, Jack White, The Who and Nirvana.
2:30pm –Hobo Nephews of Uncle Frank, with special guest Ryan Young of Trampled by Turtles.  The Hobo Nephew's sound has been a part of the Upper Midwest's American roots music resurgence for the past decade.  Their blend of folk, rhythm and blues, and rock and roll is uniquely their own.
4:00pm – Malamanyais a group of seven musicians who share a mutual respect and enthusiasm for traditional rhythms and melodies from Cuba and Latin America.  Their style is vintage and their sound is classic.  Their onstage energy and compositions reflect the communal, complex, and celebratory spirit prevalent in these musical genres.  You don't want to miss Malamanya!
Other activities for the day include:
11:30am, 1:00, 2:00 and 3:30pm– Guided tours.  Join a Franconia artist to learn about our sculpture exhibition, the residency program, and the process involved in creating sculpture at Franconia.
2:00pm – Performance by the Chisago Lakes High School Marching Band.
11am-6pm – Face painting and Franconia's people-powered spin art machine. $3.00 each or 2 for $5.00.
Noon-5pm – Family art-making projects led by Franconia alumni artists.
o   Blocks to Robots with Pete Driessen
Beep– Bop– Boop! Use wooden blocks to build your own robot figure and then individualize your robot with accessories and features!
o   Make a Solar Fountain with Asia Ward
Use the power of the sun to build your own creative water fountain! This activity demonstrates how solar energy is transformed into electricity that we can use. You can use solar panels to power a small water pump and sculpt a functioning oils based clay fountain.
o   Spray Finger with Peyton Russell
See how well you can control a paint can by spraying aerosol paint to paper to create your own original abstract artwork!
Food vendors will include Yummies (Greek), Asase Yaa (Afro-Caribbean), the Cotton Candy Ice Cream truck, and Franconia's own Lizard Lounge with beverages sponsored by the Surly Brewing Company and Alexis Bailly Vineyard.
Franconia Sculpture Park is accessible to all, with gravel and mowed grass paths throughout the park, the restrooms are also accessible. Golf carts are available for those who require assistance.
The 21st Annual Art & Artists Celebration is funded, in part, by a grant from the East Central Regional Arts Council with funds appropriated by the Minnesota State Legislature from its general fund.  Thank you!
This program received funding from the St. Croix Valley Foundation and the Wisconsin Arts Board with funds from the State of Wisconsin. Thank you!