18855 263rd Street, Shafer, Minnesota
Friday, September 22 - 10am-5pm
Saturday, September 23 - 10am-5pm
Sunday, September 24 - 10am-5pm
This annual 3-day sale on the St. Croix Trail takes place at Cuellar's studio. Guillermo will have a selection of beautiful handmade work, as well as guest potters Alana Cuéllar, Olivia Jenson, Jim Lorio and Mike Norman. Joining them are ceramic artist Ruth Martin with her playful sculptural figures, Paul Howe and his handmade furnishings in wood and steel, ArtAndes selling direct-trade Peruvian textiles and nature photographer Craig Blacklock with his new book, St. Croix & Namekagon Rivers. Enjoy a weekend celebrating handmade objects in the beautiful St. Croix Valley!
Relax, share food & drink with the artists, enjoy the brilliant autumn colors, and experience wonderful workmanship in a gorgeous rural setting.
Look for red sign for the pottery on St. Croix Trail (State Highway 95), ½ mile north of the intersection of Osceola Trail (MN/WI Highway 243).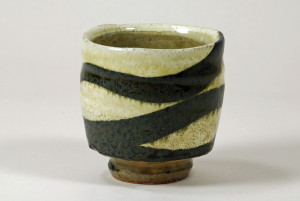 Host Guillermo Cuellar moved to the St. Croix Valley from Venezuela in 2005 and makes strong, functional stoneware with rich crackled glazing, trailed decorations and salt-fired surfaces. His affordable prices encourage everyday use in the home and kitchen. Guillermo has been a Host Potter on the St. Croix Pottery Tour www.minnesotapotters.com since 2011 and was featured on TPT's program, MN Original, in 2012. His website: www.guillermopottery.com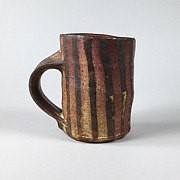 Alana Cuellar is originally from Venezuela, but she moved to the St. Croix Valley in 2016. As a potter, Alana is currently working under the guidance of several artists in the St. Croix Valley. Her work is functional, primarily wheel-thrown, and focuses on atmospheric firing techniques. In addition to her work as an artist, Alana is also passionate about enriching communities through the arts. See some of Alana's work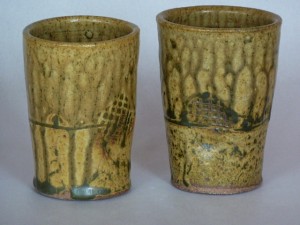 Jim Lorio, from Boulder, Colorado, is a full-time studio potter whose subtle glazes of white, light blue and soft green decorate his classic, functional porcelain and stoneware forms. People will remember Jim from the St. Croix Pottery Tour where he is a guest potter, selling his well-received work at very accessible prices. Jim has traveled the country teaching pottery workshops. See more about Jim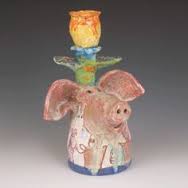 Mike Norman, from the Twin Cities, has also been a regular featured guest potter on the St. Croix Pottery Tour and is widely recognized for his colorful, fanciful sculptures and whimsical drawings of rabbits, cats and dogs (a few of the favorites of his unique menagerie) on his pieces. Mike received a McKnight Foundation fellowship for ceramic art. More on Mike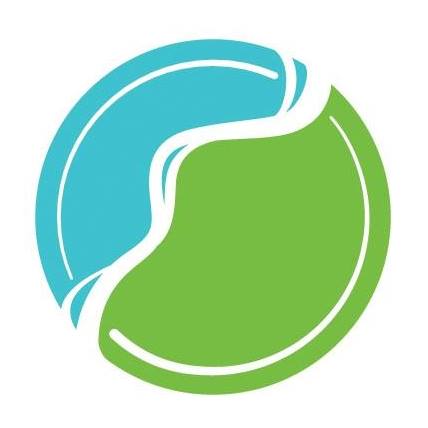 Guillermo Cuellar Pottery is part of the River Valley Potters, a group of potters in the St. Croix River Valley in WI and MN hosting sales events every fall.