The information below pertains to the 2019 Take Me to the River events. As information regarding 2020 has not been finalized by many events due to the Covid-19 pandemic, this page will not be updated until late July. Please see the homepage for information on individual events.
---
With so many opportunities for art, culture and nature during Take Me to the River, it's hard to know where to begin. Our sample itineraries give you a starting point each weekend based on your interests. But these are just a taste of what waits along the scenic St. Croix River.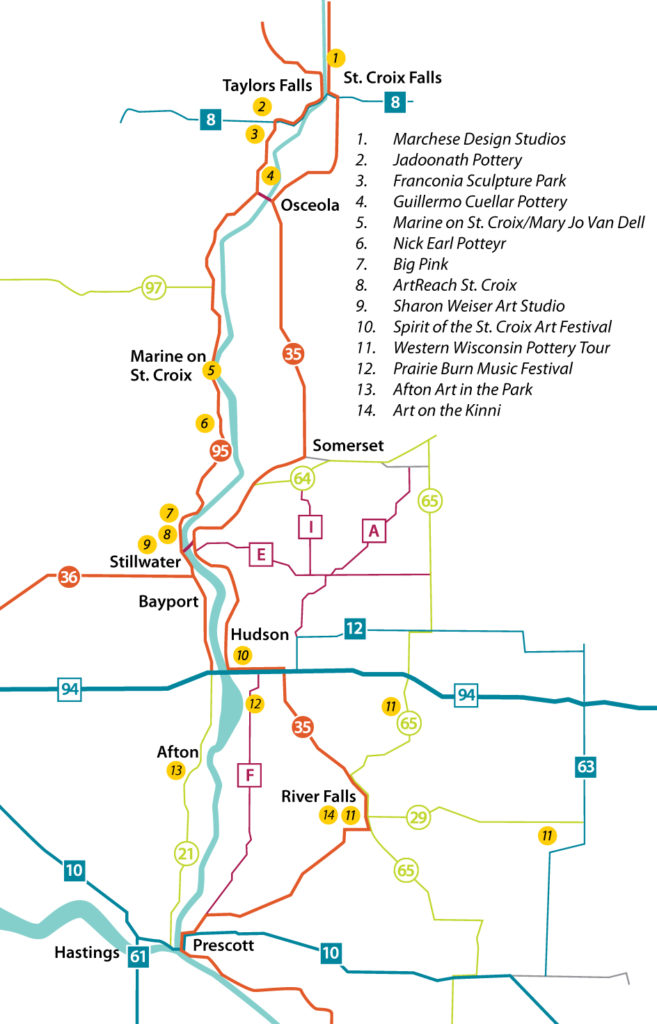 ---
2019 Suggested Itineraries
With four weekends, sixteen events and a dozen river towns (some separated by as much as fifty miles), it can be hard to decide where to start your Take Me to the River art experience. Never fear, we have compiled a collection of itineraries for you to select from whether you love pottery or can't image a beautiful weekend without live music. Got a weekend, a day or just an afternoon? One of the itineraries below will be a great starting point for you.
September 7
September 20-22
September 27-29
By interest, various weekends…
more itineraries coming soon…