Not to be Missed: Annual Backyard Pottery Sale.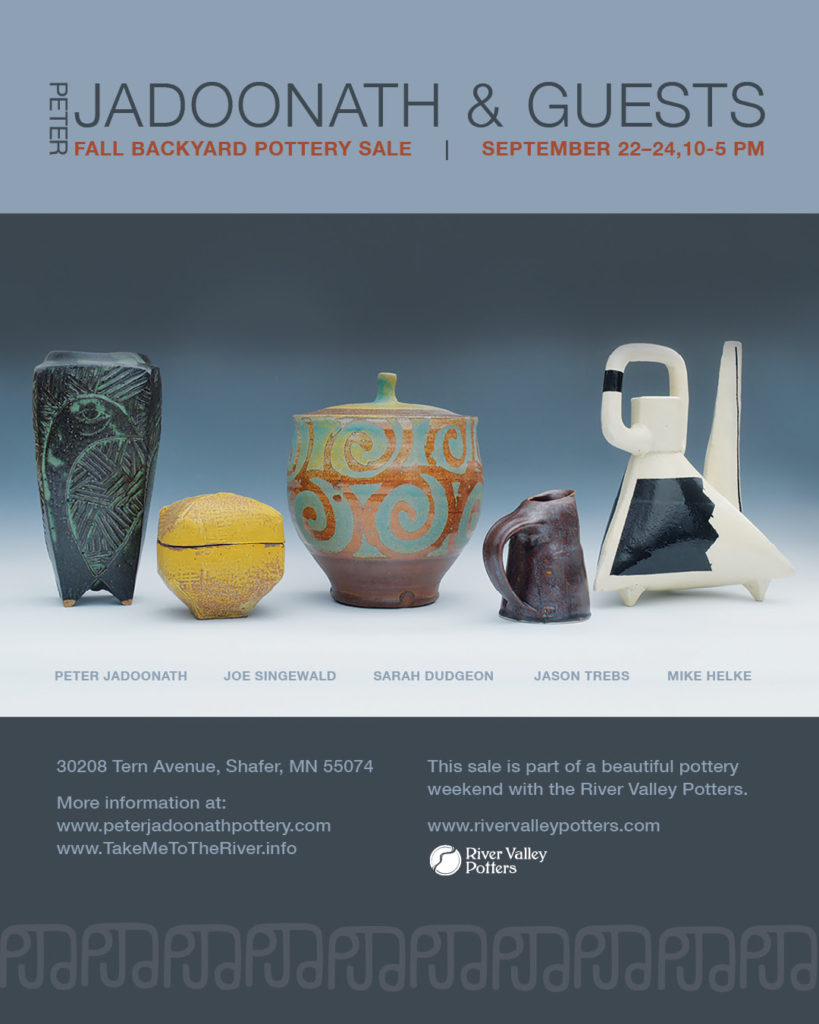 Join Peter Jadoonath Pottery for a great time this fall. On September 22-24, 10am-5pm, there will be a wide array of functional pottery for sale in a beautiful setting from Joe Singewald, Sarah Dudgeon, Jason Trebs, Mike Helke, and host Peter Jadoonath. The sale will take place at 30208 Tern Avenue, Shafer, MN, 55074.  This sale is in collaboration with Peter Jadoonath Pottery, Take Me to The River, and River Valley Potters.
River Valley Potters represents seven independent clay studios along the scenic lower St. Croix River in Minnesota and Wisconsin. The new website announces open studio sales for their Fall Pottery Weekend, September 22-24, 2017.