Don't miss out on these opportunities to celebrate the visual and performing arts that make the St. Croix Valley such a unique place to visit.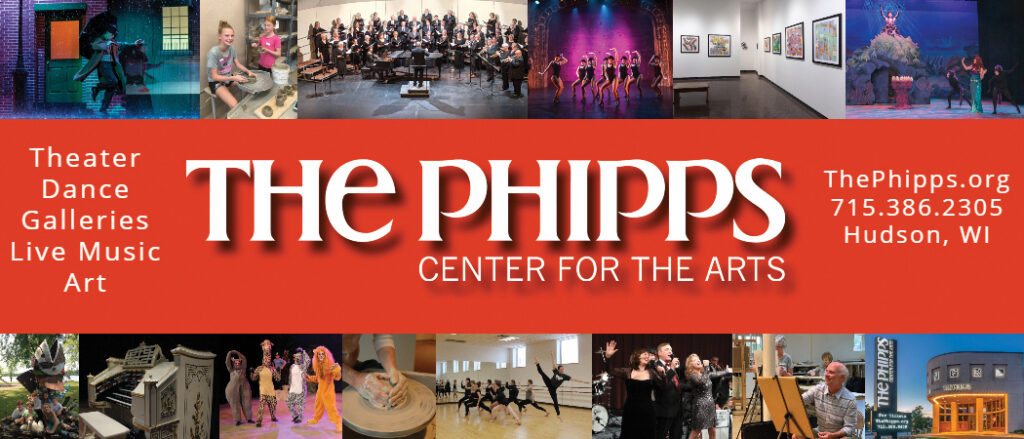 The Phipps Center for the Arts – Hudson, WI
Visual and performing arts in a beautiful downtown Hudson venue with river views. Don't miss The Lion in Winter by James Goldman running September 16-25 in the John H. Potter Theatre. Info and tickets online at www.thephipps.org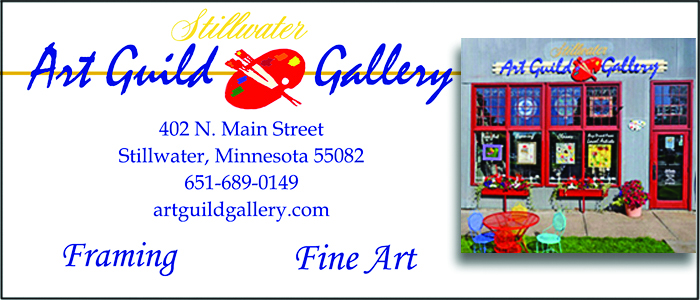 Stillwater Art Guild Gallery – Stillwater, MN
Created 20 years ago to give area artists a place to show and sell their work, the Stillwater Art Guild Gallery now has 90 members in many types and styles. Easy parking nearby. Info at www.artguildgallery.com
---
Alan Honn Glass – Shafer, MN
Glassblower Alan Honn enjoys meeting the challenges of timing and intuition required to manage fluid hot glass. Visit the new showroom next to Al's Center City Saloon. Info at www.alanhonnglass.com
Festival Theatre – St. Croix Falls, WI
The historic 1917 Vaudeville theater may be closed for renovations, but you will still find top quality professional productions and well-known musicians performing in and around St. Croix Falls. Check out Bed Time Stories (As Told by our Dad) (Who Messes Them Up) on stage September 16-25, part of the Youth & Family Theatre Series. Reserve tickets online at www.festivaltheatre.org
Seasons Gallery – Hudson, WI
This award-winning gallery provides a relaxed venue for an eclectic mix of contemporary craft and fine art. Info and hours at www.seasonsonstcroix.com
The Zephyr Theatre – Stillwater, MN
Quickly becoming the go to gathering place for community and youth to experience performing arts, The Zephyr Theatre provides a variety of theatrical, musical and literary events in their space at the north end of Main Street. Don't miss the Haunted History Trolley Tour, a collaboration between The Zephyr, Wahoo! Adventures and the Stillwater Trolley. Tickets go on sale September 6.