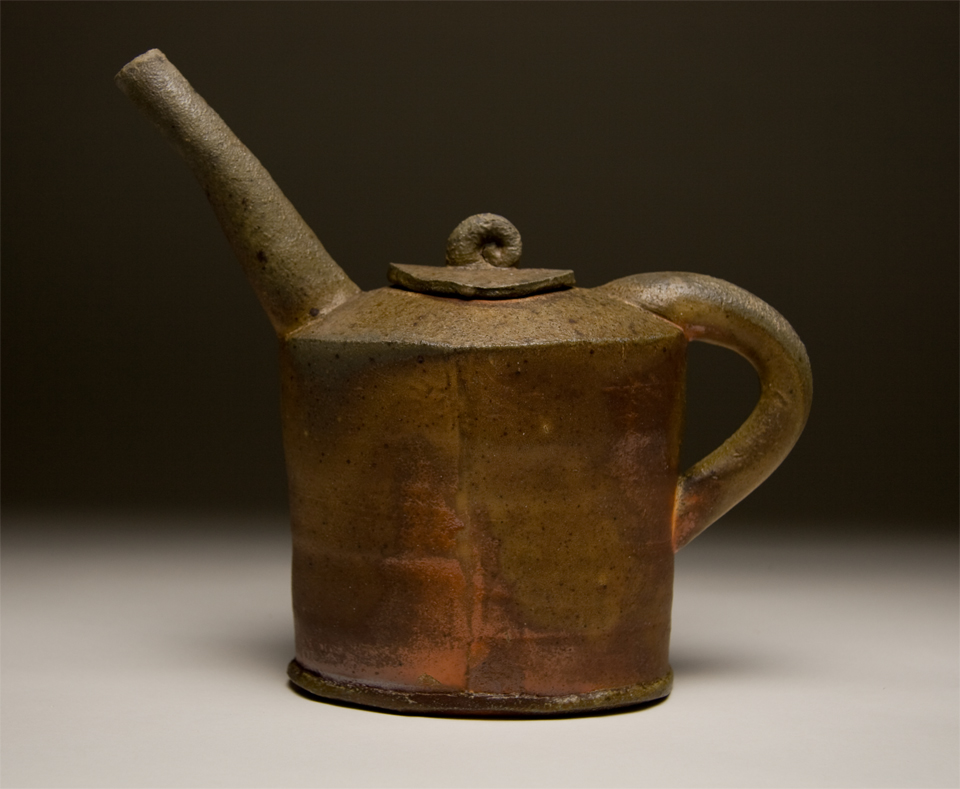 1019 N. 2nd Street, Stillwater, MN
Friday, September 16 – 4-8pm
Saturday, September 17 – 10am-5pm
Sunday, September 18 – 10a-5pm
Step behind the garden wall at this gem of a studio on Stillwater's North Hill. Artist Joseph Samuelson and his guest artists fill the outdoor space with beautiful pottery, paintings, photography and printmaking. Enjoy coffee, Milly's Kitchen Madness and Bakes, raku firing while viewing the garden and artworks as part of the Four Artists at Terra Incognita.
Host: Joseph Samuelson
Guest Artists: Kristen Kaas, Diana Hatchitt, Paul Randall
---
Joe Samuelson
Joseph Samuelson of Stillwater, MN is a painter and potter. The pots are simple tactile forms, with no attempt to hide how they were made. Wood ash, slips and glazes interact with the clay to produce a variety of surfaces and colors.
The paintings are often inspired by architectural forms. Roman ruins and the subtle works of painters like, Balthus and Twombly help shaped my art.Paint and other materials added to the surface produce complexity and a sense of mystery.
Working with Warren MacKenzie had the strongest influence on me. Joseph earned MFA in ceramics from the University of Minnesota in 1979,
Kristen Kaas
Kristen Kaas weaves natural and synthetic fibers to create unique contemporary wall hangings, wearable accessories, and fiber sculptures.
Kristen Kaas earned a bachelor's degree in Art from the University of Minnesota, Twin Cities followed by an AAS degree in apparel design from the Fashion Institute of Technology in New York City. She lives and works in Duluth, Minnesota where she has continued her weaving study and practice.
Diana Hatchitt
BFA with a concentration in Printmaking from Indiana University
I am inspired by nature and particularly moved to organic forms. My process is mezzotint, a method of hand etching the copper plate and drawing into the surface to create the image. The other process in my work is relief engraving, carving into a hard surface (plastic plate) using traditional wood engraving tools. Each plate is inked, printed onto cotton fiber papers and hand pulled from an etching press.
Color is added with decorative papers and watercolor.
Paul Randall
I am an artist who works in several medias – primarily ceramics, oil painting, photography, and wood.
My work is a mirror of my surroundings. Having done my undergraduate work on the Minnesota prairie, I became acutely aware of the subtleties in color of the landscape. My photographic work began to focus on the luminous panoramic views. After leaving the prairie I settled in the St. Croix River Valley, here the natural beauty of the river, the fleeting light that changes the forms on riverbanks, and of course the beautiful, ever-changing colors, of not just each season, but throughout every day has been a dramatic influence on my art as well.
The colors we see bring a certain emotion to each of us. I view my work as a vehicle to share the joy of color and form with others – the "The Color of Sight"